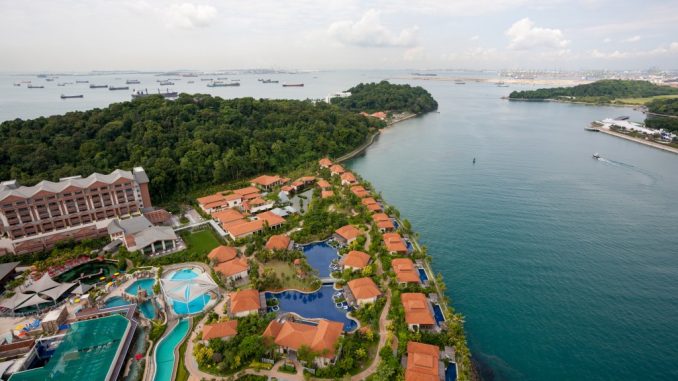 Singapore is a tiny country, but it doesn't lack the big-country feel, with its amazing spots and attractions. It doesn't offer only one type of entertainment and cultural activity, but a multitude of sights, sounds, and tastes that many people relate with. Regardless of your type and personality as a traveler — whether you are a foodie, a shopaholic, or a kid at heart – you will find something to love in Singapore.
For the Kids and Kids-at-Heart: Sentosa Island
If you are the adventurous type and you want a quick escape from the metro, you can always head to Sentosa Island. You can bring children along and they will find things to do with you. In fact, you can ride a cable car to Sentosa Island for a different kind of excitement. Of course, you can never drown out the "noise" that Universal Studios creates, but you can still enjoy quiet moments at some of the island's finest beaches.
For Foodies: Hawker Centres
If you are a foodie who wants to explore an explosive feast of tastes, you will never run out of places and restaurants to try. Two of the country's best hawker centres are the Old Airport Road Food Centre and Maxwell Road Hawker Centre. Try some delicious treats, such as laksa and chili crab.
For Shopaholics: Orchard Road
Do you have an affair with shopping? Singapore's got it all for you. If you want a mix of high-end and affordable stuff, go to Orchard Road. This 2.2-kilometer shopping belt offers you the best of retail therapy this side of the world with its globally recognised brands and lifestyle restaurants.
Even when you've gone to Singapore countless times, you'll never run out of things to do year after year. There will always be something cool to experience for every type of traveller, starting with the three destinations mentioned above. Keep them in mind for the next time you visit Singapore.