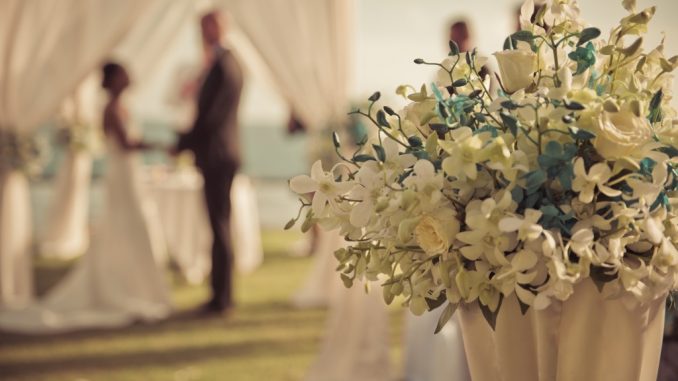 Weddings are more expensive than ever. With the average wedding in the United States costing around $30,000 and the entire wedding industry worth $72 billion, it's no surprise that many people are renting out their properties as wedding venues for couples willing to pay more for a unique venue for their big day. And with average couples spending up to $14,000 for the wedding venue alone, wedding venue owners will definitely want to have their property booked for as many dates as possible.
Wedding trends are changing, however, and if venue owners want to keep tapping into the wedding industry, their properties should adapt to these trends. Here are a few of these trends they should invest in.
"Semi-Outdoor" Weddings
Many couples want an outdoor wedding ceremony and reception. Unfortunately, this has always been a huge risk. Since most couples book venues at least a year in advance, they don't know if it's going to rain on their wedding day or if it will be too hot for their guests to enjoy the outdoor celebration in suits and long gowns.
This is why "semi-outdoor" weddings have become a growing trend recently. These are technically indoor wedding venues in the sense that the venue has some walls and a roof, but outdoor in the sense that guests can still get that outdoor feel because of the open area and closeness to flora and fauna. A few examples include barns, gazebos, marquee tents, and conservatories.
If you already have an outdoor venue, consider offering semi-outdoor wedding venues. Tents can be installed and collapsed on the day of the wedding. You can also consider building event centers like conservatories and gazebos. These structures can be a good investment on your property because you can provide a semi-outdoor wedding venue that gives couples some form of security knowing their outdoor wedding can be safe from harsh weather.
Sustainable Eco-Weddings
Consumer trends are shifting towards a greener and sustainable options, and the same can be said for the wedding industry. Wedinspire.com found that couples are looking for wedding venues that are greener. This can be as simple as banning plastic straws and single-use plastics in your venue to advertising a portion of your profits goes to environmental causes.
If you already have green initiatives, it's a good idea to announce these online to attract eco-conscious couples. On your website or venue profile on a wedding website, put a pledge to commit to zero waste and/or no plastics in your property.
Inclusive Wedding Packages
Wedding planning can be difficult. So, for many couples, finding vendors and suppliers that provide more than one aspect of their wedding is a great option. Many wedding venues offer more than just the venue: they provide venue styling, table setting, floral arrangements, reception hosts, and more. Some even have their own in-house catering.
Naturally, your venue fee will be more expensive by providing these. But if you can show the price of your venue and inclusive packages are more affordable and more valuable in terms of convenience, couples will be more attracted to booking your venue.
These trends may require you to invest more in your venue, but it will be worth it. By adjusting to the trends, you can attract more couples willing to book your venue for their big day.