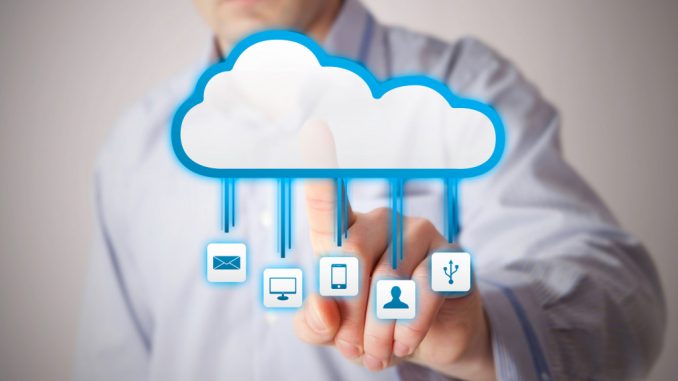 There's no denying that cloud adoption is constantly growing and will continue to do so. The cloud computing market at USD 371.4 billion in 2020 is expected to grow to USD 832.1 billion by 2025. The most significant factor driving cloud adoption is the benefits it provides.
Whether you go with a public, private, or hybrid strategy, cloud computing provides countless benefits such as optimised costs, remote access, ease of management, and scalability. However, along with the benefits, cloud computing also brings in some challenges. Hence, we are here with some factors to consider before starting your cloud migration. Knowing these factors will help you prevent any failures and ensure cloud success for your business.
Factors to consider before migrating to the cloud
Although the end benefits of moving to the cloud are endless, the process can be hectic. Also, the vast landscape keeps you wondering what will be the right pick for you. Here are some factors to consider that can help ease the process and select the right option.
1. Security
Cyber security is one of the biggest concerns for all business leaders. There has been a 67% growth in cyber security breaches during the last five years. Some people say that keeping your data on the cloud can enhance security as vendors provide some proven methods. But the thing is that your data is not safe until you take the measures to secure it.
Although cloud vendors provide many security features, taking your own measures will add another security layer to your data. The best way to secure your cloud data is by connecting with network security companies. They can help you identify potential vulnerabilities. You can then use preventive measures to avoid any breaches.
2. Costs
While the cloud is well-known for cost-optimisation due to its pay-as-you-go feature, it is still essential to consider the total costs. The first thing to note is that not all vendors follow the pay-as-you-go pricing structure. You might find some vendors who will provide a standard package for everything. Hence, your first aim should be to find a reliable vendor who offers flexible pricing options.
The next thing to do is to estimate the number of resources you will require. You might also have to tweak some applications and IT infrastructure to make it compatible with the cloud. This can add some costs. Depending on the total estimation, you can evaluate the Total Cost of Ownership (TCO) and determine if it fits your budget.
3. Data recovery
Data recovery is as important as security. As an entrepreneur, you would know that data is the new oil. Whatever modern-day technology you take, be it AI, big data, or IoT, it either runs on data or collects it. That's the significance of data in today's businesses. If you run a business that thrives on data, recovery should be a vital factor for you.
Of course, your prime focus should be to secure data and never lose it. But then there are many ways that data can be lost. Suppose you have top-notch cyber security. Data may still be lost during updates or due to some other reasons. Hence, it is vital to have your data recovery plan in place. Usually, the vendors will provide you with proven data recovery methods, but selecting the best one to ensure zero downtime depends on you.
4. Workload assessment
Migrating all your applications and processes to the cloud at once is not a great idea. That's because regardless of all the preparations, business processes are subject to significant changes. Hence, it is better to go process by process. There might also be some workloads that might function well on-premise rather than on the cloud.
You need to assess all the workloads and pick which ones to migrate. Once you have all the processes listed, number them. It should be a part of your planning once you begin your migration journey.
5. Reliable vendor
Just Google search cloud vendors, and you will get thousands of different results. The point here is that there's a considerable number of cloud vendors out there which can overwhelm you. Once you choose a vendor and begin the migration, you will be investing lots of time and money. Therefore, selecting an appropriate reliable vendor is essential.
Do not consider only your current needs as they can change as your business scale. Think of the long-term and ensure your vendor provides all the services that you need or might need in the future. You can also assess the reliability by looking at the certifications and proven works of the vendor. Consider other factors such as availability of the right tools, dedicated team, and expertise while selecting the vendor.
If you want to leverage all the benefits of cloud computing, getting the perfect start is essential. You can get that ideal start by considering all the factors mentioned in this post before cloud migration to ensure a successful and seamless transition.