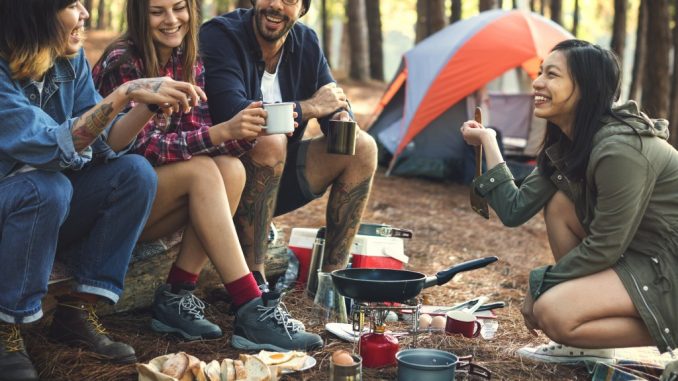 Summer and fall are the best seasons to plan a camping trip in America. Apart from the nice weather, these seasons allow adventure-seekers to explore one-of-a-kind views. If you're a newbie camper, here are some tips to ensure your safety on a camping trip:
Select the right site
Choosing a camping site may be difficult, especially for first-time campers. To ensure safety, go to a site in an established camping ground or national park. If you're going with an experienced camper, however, exploring local towns or hiking several miles away is a more adventurous choice. Read reviews and reserve the camping site weeks before your trip.
Check the weather
Weather patterns are becoming more unpredictable every day. Prepare by checking weather forecasts in advance and observing current weather situations. Summer and fall are the best seasons to camp as rain is less likely to occur. Don't try camping on a rainy season as this may only pose danger.
Pack in advance
Prepare all items a week before the trip to so you won't forget anything. Your basic camping equipment should include the following:
Tent and sleeping bags
Camping mattresses
First aid kit
Sunscreen
Insect repellent
Handy flashlights
Lanterns
Mini stove and fuel
Water carriers and cooler
Prepare your attire
Plan your attire according to weather reports in the area (and its surrounding) you're going. Wear and prepare light clothing during summer seasons, but don't forget to bring a jacket too. Spending long periods outdoors will expose your skin to extreme temperatures so keep comfort and safety in mind. Pack extra t-shirts, socks, and consider wearing boots if you'll pass by rivers and muddy roads.
Prepare meals
A long drive or uphill hike will only leave you and your companions hungry and tired. Pack light yet nutritious snacks like apples, bananas, and wheat sandwiches. Don't forget to bring water and fruit drinks as well. You'll need all the energy to put up a tent or finish another hiking trip.
The success of a camping trip depends on preparation. Create a checklist of necessary equipment as well as pre-camping to-dos to ensure a safe and wonderful camping adventure.