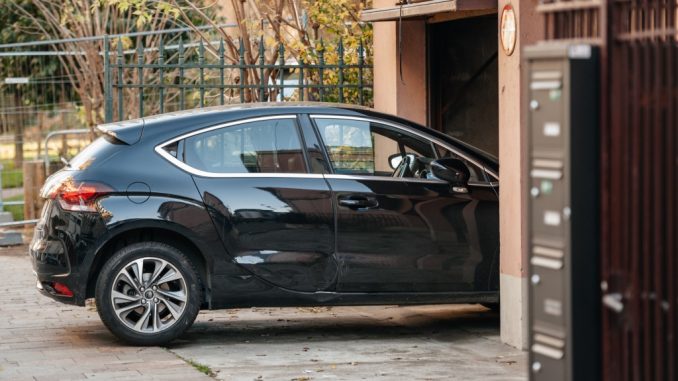 Looking for the perfect garage door in Salt Lake City? Whether you are replacing your old garage door or adding another for a new garage, there are a number of considerations when purchasing one. It is not very easy to go over them and make a good, quick decision. For one thing, garage doors are products that guarantee the safety of your car and your home. Also, there are now so many manufacturers and products to choose from. To help you have an easier time, read on.
Prices and quality vary a lot, so get a good quote
Aluminum garage doors cost between $1,500 and $2,000. Steel garage doors can be bought a shade below $1,000 or at a max of $3,500. Wood garage doors are sold between $1,000 and $4,000, while the composite type would only reach around $2,000. For each type, you can see the huge variation in costs. Thus, having a good, acceptable quote is necessary. When you make an order, do not do it over the phone or the web. Go to the store so that you can make fruitful comparisons and be assisted directly on any concern you may have.
Choose the style and design that fit your taste and your home
When it comes to style and design, garage doors are not far behind. Your garage door is one of the first things that people see in your house, so its look must be carefully considered. For homes that have an old or rustic design, wood garage doors and composite wood garage doors are the best matches. The more modern your home is, the more you need the steel and even glass types. When researching, it helps that you start making comparisons online. Some manufacturers have online services that aid you in choosing colors, windows, and other features.
The type of material a garage door is made of sells, so decide on it early
The design of a garage door is easy to ponder about, but the material that it is made of is not. However, this is what many consumers usually look for, especially when it comes to longevity, insulation, and safety requirements. While design goes for aesthetics and sometimes primacy of choice, put more value on material when you decide. Steel and glass types are easier to maintain, and they last longer. Other types like wood and vinyl need extra care to keep them longer. While insulation depends on the type of material, one can have their garage door's insulation upgraded.
Add supplementary security add-ons to ensure safety
When it comes to the material, choosing the type of garage door is convenient. Choose more modern types like steel and aluminum. Wood garage doors are in the bottom of the list when it comes to safety. However, you must also consider how the garage door will be installed and what additional security add-ons are available. A trusted garage door technician should come first. Second, consider keyless entry, finger protected joints, photo optics, and sensors to toughen the security capability of your garage door.
A garage door that looks stylish is a feast for the eyes. A garage door that is built with the best material is secure and safe. To have both, however, is ideal, no matter how costly the trade-offs are. When buying that perfect garage door, stay on purpose.