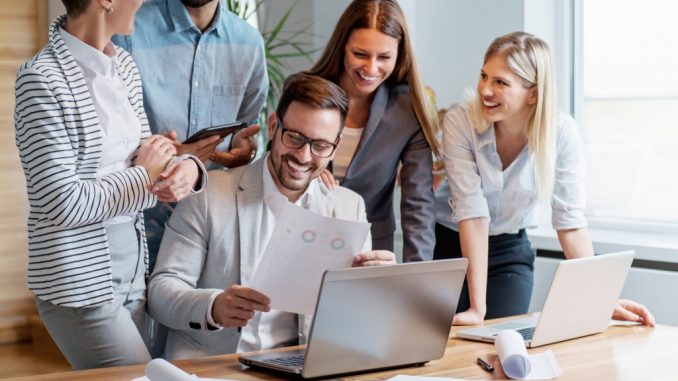 Consumers have ever-changing needs along with their ever-changing buying behaviors. To keep up, businesses try to predict and come up with ways to pacify their customers. In end, what consumers want and need, businesses try to fulfill.
The number of online consumers continues to grow. Experts are racking their brains up in hopes of providing a better consumer experience for all. This is since we are becoming increasingly demanding. The following are three tech trends that proved to be a game-changer when it comes to influencing consumer behavior.
Effortless product and business research online
According to Statista, 4.57 billion people worldwide are internet users. Most of these users use their mobile to search for the products they need. They also research businesses that offer such products. This is not limited to shopping for goods online. Many use online research to find local businesses, check their offers, and see their reviews.
For instance, one needs to undergo a diagnostic test as advised by their physician. Patients these days can now easily search for a nearby and reputable diagnostic center without leaving their house. The ease of access satisfies consumer's demand for fast, easy, and free research. All they need is their smartphone and they can already find the information they want. Now, they expect all businesses to be online and to provide more information about the brand.
Demand for sustainable products
Wonder which generation drives sustainable growth? As it turns out, millennials are the ones who are more willing to go out of their way just to support sustainable goods and services. This is since they grew up with more resources telling us the impact of global warming and climate change. This forces today's generation to be more eco-conscious.
Because of this, businesses had to adapt to better practices to support the drive. For one, they utilize more tech innovations to make their practices more sustainable. They now do online marketing and have gone paperless. Many already replaced old equipment with more energy-efficient ones and changed their packaging. Businesses that can keep up with such trends can reach out to eco-conscious consumers and make their positive impact on the environment.

Apps are benefiting brands and consumers
These days, many brands launched their own apps. This is after realizing that apps have the potential to boost their results. Having a business app helps boost business visibility. It also increases customer engagement and reduces costs. But businesses are not the only ones who are taking advantage of apps as consumers are also utilizing these for their own convenience.
Apps are a faster way to learn about a business and its offers. Consumers can shop faster and gain information with a few taps. Apps keep us entertained and can even help us reach some personal goals. Some apps make it easier to communicate and connect. Consumers also prefer brands with apps as this shows the business cares about user convenience and experience.
There is no denying that consumers expect more from businesses these days. They expect convenience and accessibility. They also prefer sustainability, even if it means paying for a higher price tag. Only time can tell what future behaviors or consumers will be. But as of the moment, these are what they expect and what businesses can take advantage of to please and connect with their consumers more.