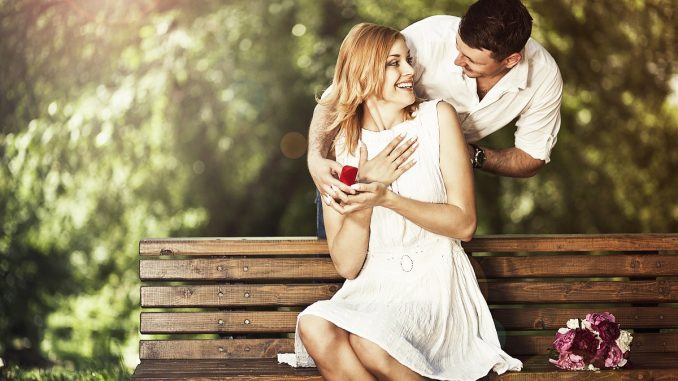 As a state with a diverse demographic, Utah has one of the highest percentages of interracial marriages in the United States. In a 2015 study by the Pew Research Center, Salt Lake City had a rate of 18%. About 27% of these marriages occurred in Ogden-Clearfield. Both of these were higher than the national average, which was 17%.
Multiracial love can blossom in different ways. Some may find their soulmate in a migrant, while others may need to travel hundreds of miles. Either way, this type of relationship can raise many questions, such as how does one get a fiancé visa in Salt Lake City? What does a green card have to do with it?
To help clear some of these, interracial couples can consider reading the following:
1. What's the Difference between a Fiancé Visa and a Marriage Visa?
Also known as a K-1 visa, a fiancé (or fiancée) visa is a document that allows a partner of a US citizen to travel to the country to get married and hopefully live there permanently. Keep in mind that the intention for this is marriage, and it should occur within 90 days after arrival. Couples should also remember that this is a non-immigrant visa.
In a marriage visa, the immigrant spouse needs to have a green card. It is proof of permanent residence in the United States. It means the country grants the holder the opportunity to work and live there.
However, it doesn't imply they are already American citizens. This note is especially vital since the process of bringing a spouse or a fiancé (or fiancée) to the country varies for green cardholders. Because they are still not US citizens, their loved ones cannot come to America unless through marriage.
Both processes, though, will need some waiting time. It may take at least six months to almost a year for a US citizen to get a K-1 visa. It may be longer for those who hold a green card.
2. What Is the Green Card Marriage Interview?
A spouse, who is an immigrant and wishes to live and work in the United States, also needs to hold a green card. It involves filling out an application form and going through—and passing—a marriage interview.
In the United States, the couple has to appear in the US Citizenship and Immigration (USCIS) office. For spouses who are still in another country, they may attend an interview in the nearest US consulate or embassy.
The interview can be grueling for the couple, so preparation is vital. Interviewers will ask specific questions. They may also interview neighbors or even drop by at home without notice to check if they are indeed living together.
Like any other interview, this one doesn't offer any guarantee, especially when the USCIS needs more convincing. They may deny the application, in which the immigrant spouse may eventually have to leave the country. They may appeal, but the process is lengthy and costly.
3. Can the United States Deny a Fiancé Visa?
The American government can deny a K-1 visa application for many reasons. These can include:
Lack of proof of genuine relationship
Ineligibility of either or both parties to get married
According to the guidelines, the couple must have met face-to-face within the last two years. Both should also be free to marry.
With the many changes in immigrant policies, even getting a fiancé visa in Salt Lake City or elsewhere can be challenging. It helps when couples work with attorneys. These people can also guide them throughout the process, including passing the dreaded visa interview.
If there's one thing clear, the United States has come a long way since Loving vs. Virginia. As the world becomes more open to love, the country will see more interracial marriages in the future.