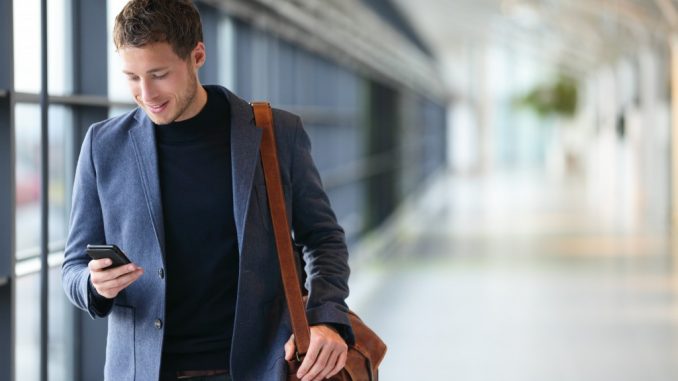 Last-minute travels are very common yet unforeseeable instances when it comes to business, which is why you should always be prepared and know what to do to avoid any delays and hiccups along the way. That said, we'll be taking a look at a couple of last-minute business travel tips to help you get to your business meeting in one piece and on time, even if the meeting's in less than 24 hours.
Flight and Transportation Options: Do Your Research
Yes, even if the meeting's tomorrow, you have enough time to do some research. Don't just book a plane ticket on the first website you see. Give yourself ample time to find out the best deals in numerous other sites and make sure you get the cheapest ones. Additionally, you'd definitely want to take a look at your transportation options when you're in the city/town your business meeting will be conducted in. Check for public transportation routes, or better yet, affordable car rental deals in Manila so you won't end up getting lost —- just make sure you download a good navigation app on your phone if you're unfamiliar of the place or get a rental deal that comes with a driver/chauffeur who knows the place. Plan your route and schedule beforehand and try to give enough allowance in case of flight or traffic delays.
Accommodation
Similar to your transportation plan, you should also put some thought and research as to where you'll be staying (given that you need to stay a night or so). That said, it's best to book a hotel somewhere that's near where you're meeting — and if you have multiple business meetings, find a hotel that's accessible to each of them if they're in the same city. You'd also want to invest as much time in finding the best and most affordable deals by browsing multiple hotels and listing sites. Lastly, consider looking for a hotel that provides pick-up and drop-off service, and request if you can be immediately dropped-off at your business meeting venue after checking in (but only if you have ample time to check-in and travel).
Pack Light
For any business trip, whether it's of short notice or not, or if it's for a few days or a week, it's always best to pack light. If your flight schedule and the time of the meeting is so close to each other, it's recommended for you to already wear what you'd need to wear for the meeting. Remember, you may not have enough time to drop your things off at the hotel, or have a change of clothes. Bring alcohol and facial wipes (as well as your makeup kit) so you'd look presentable before the meeting. Additionally, you wouldn't want to be seen by potential business partners, investors, or suppliers sweating out while carrying heavy luggage. For longer trips, at most, three days' worth of clothing as you can always take advantage of nearby Laundromats or your hotel's laundry service.
Rent a Vehicle
Whether you're traveling or as a group, there's no doubt that commuting with a bus, taxi, or a train can be the cheapest way to go around the city where your business meeting will be at. However, when it comes to last-minute bookings, it's best not to take your chances with public transport. For one, you may end up late to the meeting, looking disheveled or smell horrible after surfing through crowds of commuters, and there's also the risk of losing or having your valuables (such as your laptop, money, and documents) stolen along the way by pickpockets and snatchers in crowded areas. That said, it's best to book an affordable car rental for your business trip to Manila. That way, you can better circumvent traffic, go wherever you need, stay comfortable and presentable, and also safeguard your belongings. It may be costlier, but the benefits of safety and convenient heavily outweigh the costs.
Conclusion
Basically, the best way to manage last-minute business trips is to have a solid plan beforehand to ensure that everything goes smoothly. But not everyone knows where to start and what to look out for when planning, which is why it's best to take note of these tips to help you through it.