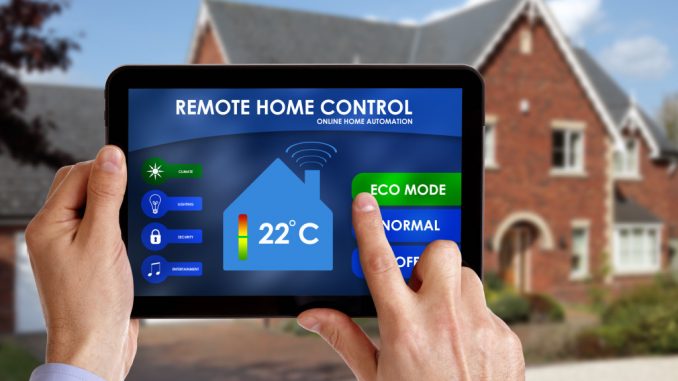 Don't you wish you could control everything with just one click of a button? Well, you're in luck because the market is brimming with new home innovations tailored to your needs.
Here are the latest technological innovations that you should incorporate into your modern residence:
Smart Home System
Smart home automation enables you to control all the systems in your house through a single device. From regulating the room temperature to adjusting the lights, you can manipulate all the smart devices in your residence.
The Vivint Smart Home is one of the best automation systems out there. Vivint Smart Home allows you to control all smart installations in your house through its mobile application. It provides WiFi-enabled access to light switches, door locks, room thermostats, and security cameras, making it easier for you to monitor your house.
Moreover, voice-activated assistants such as Amazon Echo and Google Home are embedded in this advanced home system. That gives you the ability to control all your smart devices through your own voice. So, if you want a convenient and high-tech method of managing your household, integrate a smart home system into your ultra-modern home.
Keyless Door Lock
Once you install an automated door lock, you won't need a key to enter your house. Schlage is a well-renowned brand that offers a wide variety of sleek and high-quality electronic door locks to a global market. Its smart lock system has numeric touchscreen features, two-year battery life, LED downlighting, and bump-proof properties.
Yale also offers keyless options for homeowners, so you won't have to dig into your purse every time you enter your residence. You can open your door through using your fingerprint, smart card, or electronic keypad. If you're looking for enhanced security, as well as an added convenience, you might want to incorporate a digital door locking technology into your home.
Robotic Lawn Mower
It's difficult to mow the lawn, especially during summer. Luckily, different types of electronic lawnmowers could help you with this taxing chore.
Robomow RS630 is perhaps the best robotic helper in the market today. It is a high-powered lawn mower that can cover a yard that is almost an acre in size. It can also handle residential lawns with slopes of at least 20-degrees. Aside from that, the Robomow has weather sensory features, which can predict the onset of rain and strong winds. If it feels a storm is about to come, it will automatically move its mowing schedule to a different date.
Wouldn't it lovely to lounge in your gravel-covered patio, sipping your cold iced tea, while your Robomow is doing all the dirty work for you? If you want highly intelligent help around the house, you should start investing in a robotic lawnmower.
Automated Vacuum
If you want some help in your daily chores, invest in an excellent automated vacuum cleaner. Currently, there are wide variations of wireless robot vacuums that can help keep your house in tip-top shape.
RoboGeek 21T is a budget-friendly yet high-performing automated vacuum that operates through a simple navigation technology, allowing it to glide smoothly to different parts of your house. This high-tech cleaning device can be controlled through voice command, battery-powered remote, or mobile app. Introducing this high-tech equipment to your home will surely make cleaning more efficient, speedy, and hassle-free.
Smart Outlets
Installing smart outlets inside your house will enable you to control all your home appliances systematically. From your floor lamp to your air cooler, you can easily turn them off or switch them back on with just a click of a button.
This advanced outlet system can be manipulated through your smartphone or voice control. Wemo Smart Plug is one of the most efficient outlets today; this smart outlet has a compact design, a physical control button, and a variety of automation features. The beauty of this device is that it works well with popular smart home systems such as Google Home, Alexa, and HomeKit.
Smart Bed Technology
If you went to get the best quality of sleep every night, you might want to incorporate smart bed technology in your bedroom. A smart bed readjusts its features to suit your needs throughout the night. It utilizes advanced sensors to track your heartbeat, respiration, and movement and forwards this useful data to your smartphone.
Eight Smart Bed, for example, has a built-in thermostat that adjusts the temperature of your mattress. It also has an app integration feature that allows it to communicate with other smart devices in your house. Once the Eight Smart Bed sees you're fully awake, it can automatically turn on smart installations such as your light fixtures or your coffee machine. If you want everything prepared as soon as you wake up, then a smart bed is perfect for you.
Incorporating these latest innovations into your home will make your life more convenient for you. These six automated home solutions might be quite costly, but they will surely be worth every penny.