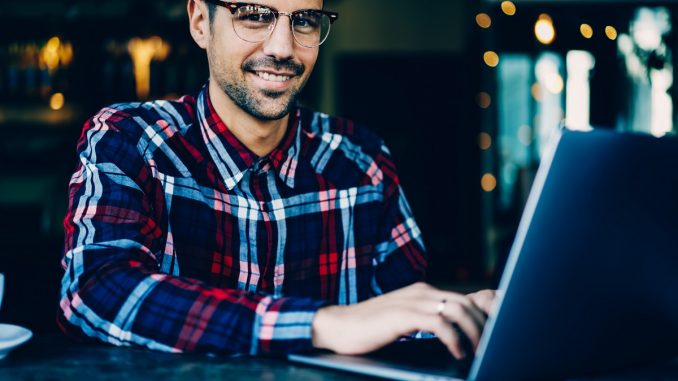 Seeing a lot of big trucks on highways means something. 70 percent of land freight in the United States is serviced by private trucking companies. The trucking market is also worth over 700 million U.S. dollars, based on data from 2019.
Those two facts make the trucking industry seem like a lucrative industry to enter, which isn't false. As an entrepreneur looking to capitalize on a growing market that has no signs of stopping, it's normal to get ideas on how to ride on the market's coattails.
But it's more than likely that you have no idea where to start. Worry not, for we've created an insightful guide that will tell you about the steps you should take as a future owner and operator of a trucking company:
1. Create a business plan.
The entrepreneur in you is no stranger to the creation of business plans. A trucking company is a business that doesn't come cheap to establish, and it's essential to create a plan that has administrative and expenses planned down to the smallest details.
Having a concrete business plan helps you strategize the steps you'll take as you start and make sure you're making the right decisions.
Your business plan won't only be useful in the beginning. It'll be your road map as you grow your trucking company and you'll be using it to identify success and failure.
2. Make sure you operate on legal grounds.
This may sound like a lot, but there are thousands of regulations your trucking company will be subject to once it goes into operation. Luckily, those regulations work to protect you, your business, and the people you employ.
For starters, you should expect to work with tax, business, and truck driver rights attorneys. Those three will work to ensure you're paying appropriate taxes, operating legally, and compensating your employees fairly.
Working with them prevents your business from seeing dark days that can lead to closing down.
3. Obtain permits and licenses.
As a business entity, your trucking company is subject to state, county, and federal government regulations that ensure your company is working with the right permits and licenses. Failure to secure the necessary ones can lead to legal problems that are nothing but timely and expensive.
Fortunately, most permits and licenses can be filed without lining up for hours through online portals. Make sure you do a lot of research when it comes to applications to save time and effort.
4. Pick the right equipment.
A trucking company will require a fleet of vehicles that can accommodate the type of cargo your business is leaning to target. If you're thinking of transporting perishable goods, you should be looking at vehicles with refrigerated compartments to make sure the goods get to their destination in good condition.
Another thing to consider is if you'll be buying or renting equipment. Buying and maintaining vehicles are never cheap but are rewarding in the long run. Renting is cheaper at the initial stages of your business, but the costs pile up. The only thing you don't have to worry about if you're renting equipment is the cost to maintain the equipment.
Once you've made your choice, your next track should be to communicate with reliable contractors you can source your equipment from. Don't stick to a single contractor, doing so will limit your choices when it comes to pricing and quality.
5. Choose the right insurance coverage.
As an owner and operator, business insurance is a must to protect your trucking company. Today's foolproof way is to contact more than a single insurance company to compare premium prices. The right pricing is essential to monitoring your operational and administrative expenses which can grow in the long run.
Here are the coverage types you'll need to secure for your new trucking company:
Passenger accident insurance
Primary liability insurance
Physical damage insurance
Cargo insurance
All of these protect you, your employees, contractors, and clients from unexpected and unfortunate events that may happen during business operations. State and federal regulations also require businesses to be covered by insurance to operate.
6. Track expenses and income.
All businesses are required to do this to measure their success. You wouldn't be able to know if you're losing more than you're gaining if you don't know how much comes in and how much goes out of your business' pockets.
Having a comprehensive tracking mechanism when it comes to how much you're earning from business transactions and spending on operations and administration will help you measure your company's success and help you strategize in the future.